Authorized Instructor/Evaluator for Industrial Training Services, Inc. and for Mountaineer Gas Contractors
Conducting Operator Qualifications at Your Location.
Paper-based Classroom or Electronically Online. 
CFR 192 Natural Gas.
Thank you for checking out my website, it's not meant to sell you anything. It's sole purpose is to give you some history of my background in the natural gas industry if you're considering using my services; whether you are a natural gas utility, a natural gas contractor, a Master Meter Operator, or just need natural gas safety training for your non utility company. The paper-based Operator Qualification classroom material that I use is by Industrial Training Services. I also do electronic online Operator Qualification using Industrial Training Services "OnBoard" program.
I was the OQ classroom instructor and member of the Education Steering Committee for the Tennessee Gas Association from September 2007 until June 2013 when they discontinued their classroom instruction and a backup OQ classroom instructor and member of the Education Steering Committee for the Kentucky Gas Association from 2012 until 2015 when they discontinued their classroom instruction, also for Master Meter Operators, other Natural Gas Utilities and contractors doing work for natural gas companies in several different states. I will conduct operator qualification onsite at your location. I offer consultation concerning pressure regulation (system and end user), relief valves, instrumentation, measurement, odorization and documentation. I also offer OQ database management.
Approved Instructor/Evaluator using Industrial Training Services  OQ Material for Different Natural Gas Utility Companies and and their Contractors also for Mountaineer Gas Contractors using EWN OQ Material.
Previous OQ Classroom Instructor for:
TGA (Tennessee Gas Association)
KGA (Kentucky Gas Association)
Other Services
OQ classes conducted for other natural gas utilities.
OQ classes for contractors working for Gas Utilities.
OQ classes for Master Meter Operators.
Natural gas safety training for the non-utility industry.
OQ Training in Tennessee and out of state.
Over 50 years of hands on experience
I have over 50 years of hands on experience including pipeline construction and repair, measurement, instrumentation, regulation, relief valves, odorization, documentation, AMR (automatic meter reading) and 14 years of Operator Qualification experience.
Experience
Knoxville Utilities Board, Bureau of Gas, Knoxville, TN : 1967 – 1999
• I Worked the first six years in pipeline construction, started as a laborer, advanced to a truck driver and then to an equipment operator. Also during this period, I worked as a welder's helper for about a year and a half.
• The remaining twenty-six years were spent in the gas control department. After receiving a degree, by correspondence, in electronics from the DeVry Institute of Technology, I began working as an Instrument Technician. Working with all the electronic and mechanical equipment at the Gate Stations, the district regulator stations remote control equipment and all control equipment in the load dispatch center. I became an electrician and a plumber. Our shop took over all electrical work and regulator station work. We installed and maintained, from the ground up, all piping and equipment in the district regulator stations, gate stations and load dispatch center, including piping, tubing, electrical, electronic, odorization equipment, regulators, relief valves, controllers, Remote Terminal Units, maintenance of all the Combustible Gas Indicators and all documentation.
Sevier County Utility District, Sevierville, TN : 2003 – 2009
• Originally working for Eastern Part, a leak survey contractor, and one of their employees, we began repairing meter leaks, painting meters, installing and programming most of their ERTS (encoder, receiver, transmitters for remote meter reading). I observed their system and as time went on we also began doing meter change outs, residential, commercial, industrial and some regulator station work. I recommended and then implemented a meter change out program including temperature compensated meters, volume correctors on their pressure customers of two pounds or more, to be calibrated annually. Also, I recommended annual verification of pressure customer regulators with fixed factor billing, then tag and seal the regulators; all of which brought in a very considerable amount of revenue. Concerning their regulator stations, I recommended and implemented better tubing and fittings for maintenance and troubleshooting the regulators and relief valves. I recalculated their regulator and relief valve capacities and advised them of the needed updates. I recommended and implemented updated documentation for their regulator stations and pressure customers using a database and reports that I had previously created and used.
My last year there, working solely as Alpha-Omega Training, I began training one of the Sevier County Utility employees in the installation, programming, troubleshooting and repair of meter volume correctors and ERTS.
Tennessee Gas Association – Nashville, TN : 2007 – 2013
• Operator Qualification classroom instructor and member of the Education Steering Committee.
Kentucky Gas Association – Murray, KY : 2012 – 2015
• OQ classroom backup instructor and member of the Education Steering Committee.
Mountaineer Gas – West Virginia : 2015 – Present Time
• Operator Qualification for contractors doing work for Mountaineer Gas around the state.
Alpha-Omega Training
Byron Walker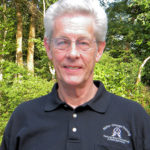 232 Stone Street, Seymour, TN 37865
Byron@Alpha-OmegaTraining.com
Always remember...
If you will follow Jesus, you'll never get lost.